Prospective Students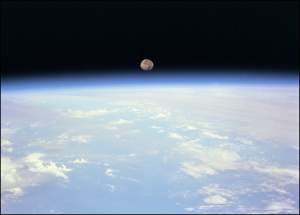 Atmospheric Science Graduate Program
Our program attracts graduate students with a variety of backgrounds, including atmospheric science, meteorology, chemistry, physics, environmental science, and others.

We offer thesis M.S., non-thesis M.S., and Ph.D. degrees.

Our faculty study all aspects of atmospheric science, from atmospheric chemistry to extreme weather and climate.

Explore our website to learn more about the world-class research and research facilities in atmospheric science at UC Davis.

Visit the Office of Graduate Studies for information on admission and applications.
Application Requirements
In your application, you will be asked to provide
A statement of purpose

A personal history and diversity statement

Any academic transcripts

Three letters of reference

Evidence of English proficiency (if outside the USA)
Qualifications
The Group encourages applications from all interested students with backgrounds in the physical or natural sciences. Basic qualifications for students entering the Atmospheric Science graduate program include mathematics to the level of vector calculus and differential equations, and one year of college-level physics. Considerable flexibility may be allowed for students with high academic potential, but it is expected that deficiencies in preparatory material and in key undergraduate atmospheric science courses be completed within the first year of graduate study.
Note: It is not necessary to have a prior Master's degree when applying for the PhD program.
For further information, please contact:
Student Advising Office
1152 Plant & Environmental Sciences Building
Office: 530-752-1669 Fax: 530-752-1552 Email: lawrgradadvising
To create the full e-mail address, you should add "at ucdavis dot edu".
Do you want to visit us? Check our maps and directions!
Spotlight on a Current Graduate Student
Check out this Clear Skies Ahead podcast from the American Meteorological Society for a discussion with current student Will Turner about his background, his research, and his experiences here at UC Davis!