Weather
UC Davis Weather Information
UC Davis runs the UCD/NOAA Climate Station, located just west of campus. It has instruments continuously monitoring atmospheric variables such as temperature, precipitation, pressure, and humidity. Many measurements are automatic, but some measurements are still read manually. Many thanks to the undergraduate ATM students for keeping our weather observations program operational!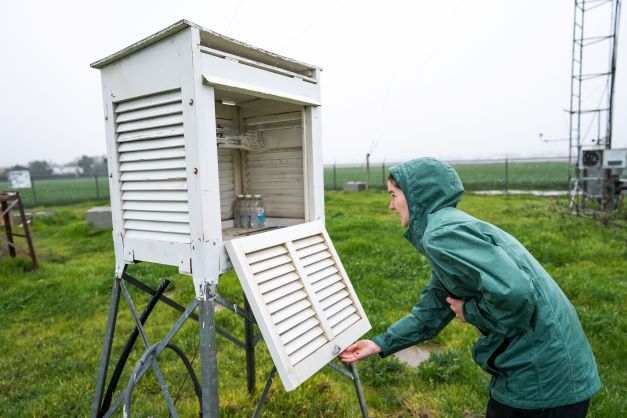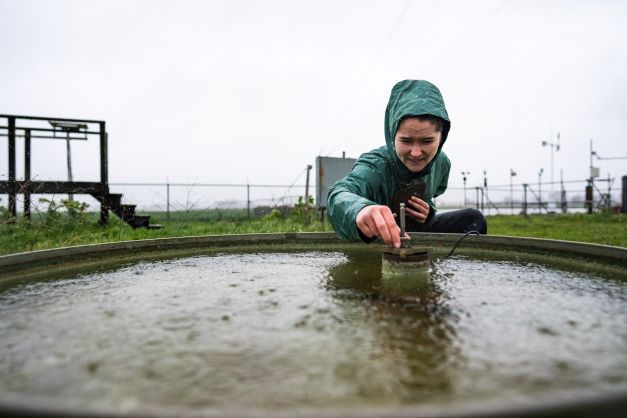 Undergraduate student Madeleine Dawes makes manual measurements at the UCD Weather Station in the rain. Photos c/o Jael Mackendorf.
Other Local Weather Data
The National Weather Service provides conditions and forecasts for the United States and its major cities, as well as current watches and warnings by state. Sacramento forecast products are available on the website.
You can also find real time GOES-West satellite data that is downloaded directly on campus.